The new way to learn Spanish
fast
™
Learn to speak Spanish fast with our 30-day
conversational Spanish course.
Your roadmap to speaking conversational Spanish in record time.
A Step by Step Approach to Learning Conversational Spanish
Let's face it: learning a foreign language is not easy.
I learned that the hard way after I received an opportunity to spend a year living in South America. Since I had taken Spanish for years in high school and  college, I assumed that I would be meeting people and making friends in Spanish in no time.
Boy, was I wrong.  After four months of living in South America, I was still barely able to have a basic conversation in Spanish.  Although  I could quote my grammar textbook's explanation of the use of the imperfect subjunctive by heart, I was useless when it came to actually conversing in Spanish.
Walking into stores or restaurants, I was mostly reduced to grunting and pointing at what I wanted.  I was not able to make friends, talk to girls, or have any significant social interaction with the locals.
Finally, after significant trial and error, I stumbled upon a series of techniques that rapidly improved my ability to communicate in Spanish.
The most important thing I discovered was that  in order to improve my ability to converse, I needed to spend most of my time speaking and listening. Once I replaced the time I was spending on flashcards and grammar drills with time actively listening and speaking in Spanish, I began to see dramatic improvement.
My next big discovery was that I could get by in many conversations using relatively little grammar. It turned out that it didn't matter if I sometimes used the preterite where I should have used the imperfect, or if I used the indicative instead of the subjunctive  -- people could still understand what I was trying to say.
Changing my approach to account for these principles freed me from the "paralysis by analysis" that had been making my speech slow and stunted and finally allowed me to start speaking more fluently and more confidently.
One Month Spanish incorporates these principles into a step-by-step Spanish conversation course designed to get you speaking Spanish in the shortest time possible.
But first a warning: this approach is not for everyone. If you are looking for something that is "easy" and doesn't require much effort or attention, or if you want cute games or "apps" that require no more than clicking a mouse, then this isin't for you.
But if you are you are ready to finally learn how to speak (not just read) Spanish, and are willing to put in a bit of time and effort each day, read on to find out how you can quickly build your confidence and improve your ability to converse in Spanish.
"I learned more practical skills than an entire year of Spanish classes."
- Matt Hines from Brooklyn, New York
One Month Spanish is an online course designed to teach you conversational Spanish over 30 lessons.
Each lesson contains a series of mp3 audio exercises designed to train your brain how to listen and respond naturally in Spanish. You'll hear native Spanish speakers conversing in common scenarios (e.g. going to the store, checking into an hotel), sequenced to progressively improve your ability to understand native Spanish conversation.
When you sign up, you'll get instant access to the member's area where you'll be able to start learning and practicing immediately!
One Month Spanish's audio-based exercises were designed to reinforce your ability to handle native Spanish conversation. You'll master the ability to speak and understand oral Spanish, not just recognize words on paper.
Our dialogue-based teaching method teaches you conversational Spanish using authentic dialogue between native Spanish speakers. You'll learn grammar, vocabulary, and pronunciation within the context of real conversation - not flashcards or grammar books.
One Month Spanish is carefully sequenced so that each new lesson builds upon prior material to constantly reinforce what you've learned. Missed a few days? Just pick up where you left off.
One Month Spanish helped me make the
transition to full blown conversation.
- Michael Baynes from Lima, Peru
Avoid complex grammar

You don't need to be a grammar expert to learn Spanish. Start speaking Spanish quickly without getting bogged down with complex grammar rules.

Fast and Efficient

Based on proven rapid language methodology used to train diplomats and FBI agents, One Month Spanish gets you speaking the language in the shortest time possible.

Daily Lessons

Daily practice is the key to rapid progress. Our course includes 30 individual lessons to keep you on track.

Portable Audio

Convenient mp3 audio lessons can be played on your computer, tablet, iPod or smartphone allowing you to practice while driving to work, going to the gym, or walking the dog.
Unlock the Secret to Conversational Spanish
The "Secret" Used by Polyglots & Language Hackers To Learn Languages Fast
If you've ever purchased a typical Spanish book, or taken a Spanish course in college or high school, you probably spent 90% of your time focused on vocabulary and grammar and less than 10% - if any - actually speaking and listening to Spanish out loud. You probably even thought that this made sense - you have to learn lots of words before you start learning how to speak, right?
The truth is you need relatively few words to be able to get through a typical Spanish conversation.
Based on a scientific analysis of the frequency distribution of words in Spanish, a person with a vocabulary of only 1000 words will be able to recognize about 88% of the Spanish used in everyday conversation.
If that same person doubled their vocabulary to 2000 words, they'd be able to understand about 93% of spoken Spanish - an increase of only 5%.
The law of "diminishing returns" with respect to Spanish vocabulary means there is relatively less to gain from additional increases in vocabulary. In fact, learning only the 600 most commonly used words will allow you to understand about 80-85% of the words in spoken Spanish - enough to get through most basic conversations.
The takeway is that fluency will not be achieved by simply cramming your brain full of thousands of words. The real key is improving your ability quickly and effortlessly recall what you have already learned.
I love One Month Spanish, I study it with my girlfriend and the lessons are easy to digest!

- Fabiano Soriani
You won't achieve fluency by cramming your brain full of words, but rather by improving your ability to recall the Spanish that you have already learned.
That's why we designed One Month Spanish to provide practical speech training. One Month Spanish incorporates the same rapid language methodology originally developed by the U.S. Foreign Service to train diplomats, FBI agents, and other officials to seamlessly blend into a foreign country.
Instead of spending months learning how to "speak on paper" you'll start speaking Spanish from Day 1. Using our structured approach, you'll improve your ability to speak and understand Spanish without "overthinking" or translating slowly in your head.
As soon as you sign up you'll be able to:
Immediately incorporate oral practice into your study without having to wait until you've got thousands of words memorized... start speaking TODAY!
Tap into the same intuition and learning patterns that first taught you how to speak your native tongue at such a young age...
Improve learning efficiency as you focus only on the parts of Spanish you need to converse with native speakers... unless you plan on writing PhD dissertations in Spanish this is really all you need...
Increase your ability to recognize the important parts of the Spanish language... so that you can confidently engage in conversation even if you don't have a massive vocabulary of memorized words.
Comprehensive and enjoyable.

- Nikita Gulin
30-Day No Questions Asked Money Back Guarantee
We are so confident that One Month Spanish will improve your ability to communicate in Spanish that we give you an ironclad 30-day money back guarantee. Take a full 30 days to complete the course and try out your new Spanish skills.  If you are not completely satisfied for any reason, simply send us an email within 30 days from your purchase and we'll send you a complete refund.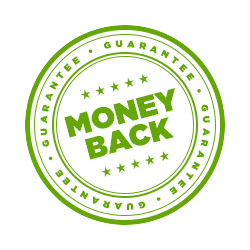 Preview our Course Curriculum
Unit 1
Lesson 2:
Basic Sentences
Introductory grammar - Spanish Demonstratives
Unit 2
Lesson 3:
Asking for directions; exchanging currency
Gender of singular nouns and adjectives
Lesson 4:
Introductions
Number in nouns and adjectives
The verb Estar
Lesson 5:
First day at work
Lesson 6:
Having lunch
Present tense –ar verbs
Differences between Está(n) and Hay
Lesson 7:
Looking for an apartment
Present tense -er verbs
The demonstratives ese, este, aquel
Lesson 8:
Looking for an apartment (continued)
Present tense -ir verbs
Contractions
more
30 audio-intensive lessons sequenced to take you from beginner to intermediate
Over 15 hours of MP3 audio featuring native Spanish speakers (to download or stream online
On-demand access to all course materials for a full year.
Full transcripts with English translations
Itemized definitions of all vocabulary
Complete grammar explanations and drills for the most critical items of Spanish grammar
Advanced techniques that can cut your learning time by over 50%
Online access from any device (including iOs and Android phones)
One-time fee. Money-back guarantee.
You're about to take a trip to a foreign country
You've tried other methods but still struggle with actual conversation
You want the freedom to study on your own schedule
You already know the basics but need to improve conversational ability
You want to develop real-world language skills rather than memorize lots of rules
No nonsense learning approach
Most language courses are designed for casual learners who are content to slowly improve their Spanish skills over months or years. One Month Spanish is designed for serious learners who are looking to rapidly improve their Spanish speaking skills.
Based on a proven methodology used to teach FBI agents, and diplomats, One Month Spanish is ideal for travelers, foreign exchange students and others who need to rapidly improve their language skills in order to survive in a Spanish speaking country.
The 4 keys to our rapid language learning approach
Dialogue-centered -  Our dialogue-centric approach helps you to learn all of the necessary grammar, vocabulary, and pronunciation within the context of real conversation - not flashcards or grammar books.
Audio-based - by working with audio, you master the ability to speak and understand oral Spanish, not just recognize words on paper.
Guided imitation - active listening and repetition of native Spanish speakers improves pronunciation and helps achieve fluency.
Progressive learning - each new lesson builds upon prior material to constantly reinforce what you've learned.
Learn to speak like native Spanish speakers
One Month Spanish's dialogue-based learning approach helps you learn Spanish quickly through frequent exposure to real conversation. This approach allows you to learn naturally, with less reliance on rote memorization or abstract grammar.
Each lesson comes with reinforcing audio drills to help you master core skills and more easily recall what you have learned in real conversation.
 Frequently Asked Questions
How is One Month Spanish different from other language programs?

We created One Month Spanish to meet the needs of travelers who need to rapidly improve their Spanish speaking skills. Traditional Spanish classes focus on a linguistic approach to teaching Spanish which relies on long-winded grammar explanations (like detailing how the Spanish subjunctive traces its roots back to Latin). Instead, One Month Spanish is aimed at increasing conversational proficiency. We avoid force-feeding you abstract grammar concepts, and instead teach you practical skills that you can use right away.

How much Spanish will I learn? Will I be fluent?

The goal of the course is to allow you to land in a Spanish speaking country and be able to speak with native speakers – not necessarily "fluently," but well enough to understand basic conversation. After completing One Month Spanish, you should be familiar with approximately 1000-1500 of the most commonly used Spanish words, which account for approximately 80% of the words used in everyday Spanish.

What do I need to know before starting the course?

Although the course is self-contained and does not require any outside knowledge, some familiarity with basic Spanish will be helpful prior to starting the course (e.g. knowledge of present tense verbs and basic vocabulary). If you are an absolute beginner, we recommend proceeding through the course at a slower pace to make sure you understand all of the covered material before moving on.

How long will I have access to the course?

Once you sign up, you'll have access to all of the material for at least a full year.  You are free to come back to review the material at any time.
Copyright © 2014 - One Month Languages - All Rights Reserved
Keep reading, but first download this:
Download Our Free Technique Manual and Get 3 Spanish Hacks You Can Use Right Away To Boost Your Conversation Skills Within Days.